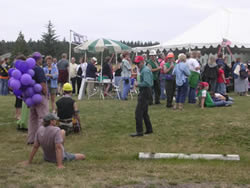 Fourth of July salmon barbeque
Located in Lopez Village and still within walking distance of Lopez Lodge and the Lopez Plaza, you have two more great restaurants, another coffee house, a well stocked grocery store with deli, pharmacy with snack bar, medical clinic, a take out gourmet food establishment, a health food store and many other wonderful shops and businesses. The Lopez Island Chamber of Commerce web site www.LopezIsland.com, has lots of information about Lopez Island and Lopez Village complete with a listing of most of the businesses on the island as well as an event calendar.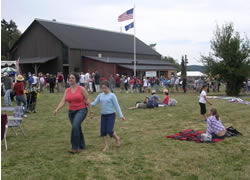 Community Center gathering
Within walking distance of Lopez Lodge are:
A Public Beach on San Juan Channel: go left on the road out in front of the Lodge and go about a block, the beach will be on your right. The public beach has a picnic table, sandy beach, and a great view of all the boats going to and from Fisherman Bay.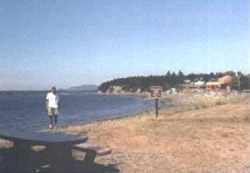 Also within walking distance in the same direction but on your left is Weeks Point Nature walk on Fisherman Bay owned and maintained by San Juan Nature Conservatory.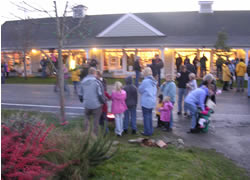 Holiday lighting celebration
Weather: we are considered to be in "the banana belt" and generally get about half the rainfall of the Seattle area. The generally mild weather allows outdoor activities all year round. We also occasionally get cold weather and snow from December to February.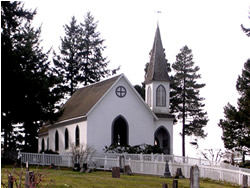 Lopez is the first stop on the Washington State Ferry route from Anacortes. Lopez Lodge is located in Lopez Village, about 5 miles from the ferry landing.
Travel to Lopez: most people arrive via Washington State Ferries from Anacortes. We also have several marinas close by and an airport.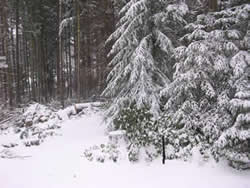 Explore the center of the island - Center Church (left) is over 100 years old. There are many other interesting historical buildings. Visit the Lopez Island Historical Museum in the village to find out more.